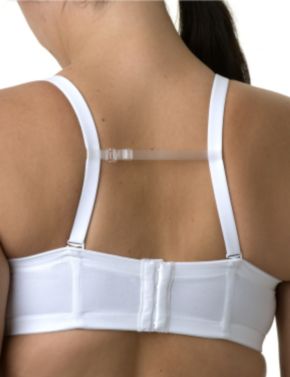 Bra misbehavior makes me as crazy as everyone else. The Natural at Lane Bryant has some solutions to try, including a band (pictured above) to keep the bras from slipping behind, as well as dress tape, bra extenders and a complicated plunge bra for those of you who love the super-low necklines.
The simple cost of a set of straps can easily eliminate the need to buy a second bra – and as we know, good bras cost.
Check out Fat Chic Clothing Search for more bra and lingerie accessories.